The food is wonderful. The experience is even better.
A reputation for excellence has been well earned by our culinary team, as are accolades for service provided by a wait staff that understands individual preferences.
Ingredients are of the highest standards. Residents enjoy savory homemade soups and garden-fresh salads. Delicacies include pretzel-crusted tilapia, house-cut filet mignon and rack of lamb, plus heart-healthy options like grilled chicken breast and salmon. Whatever your tastes or dietary requirements (every menu is approved by a registered dietician), satisfaction is part of every meal.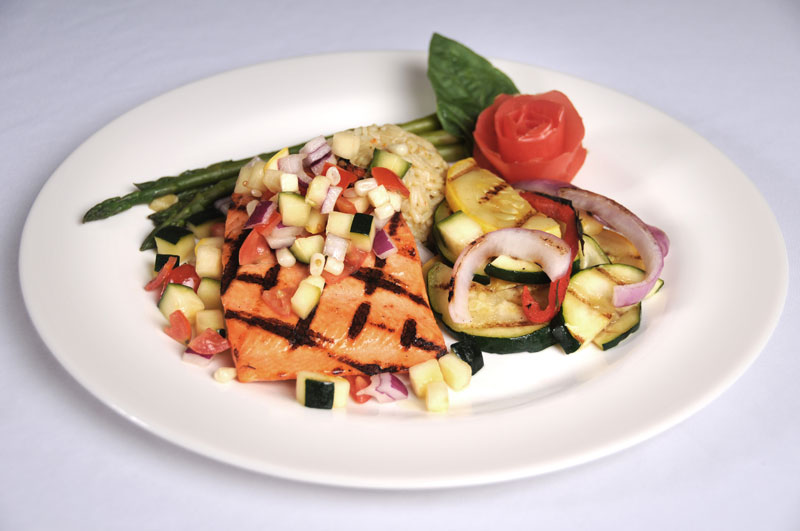 Dining is also a daily opportunity to connect with friends. While you enjoy a menu of freshly prepared culinary delights, you and your companions will take in the stunning views overlooking our gardens and the Saluda River.
Three meals are offered daily, and one meal is included in your monthly fee. Dining is à la carte, with meals served in courses. Guests are always welcome in our dining room. Meal delivery to your home is also easily arranged.

Connect with us
Use the form on this page to request more information about our full-service community.